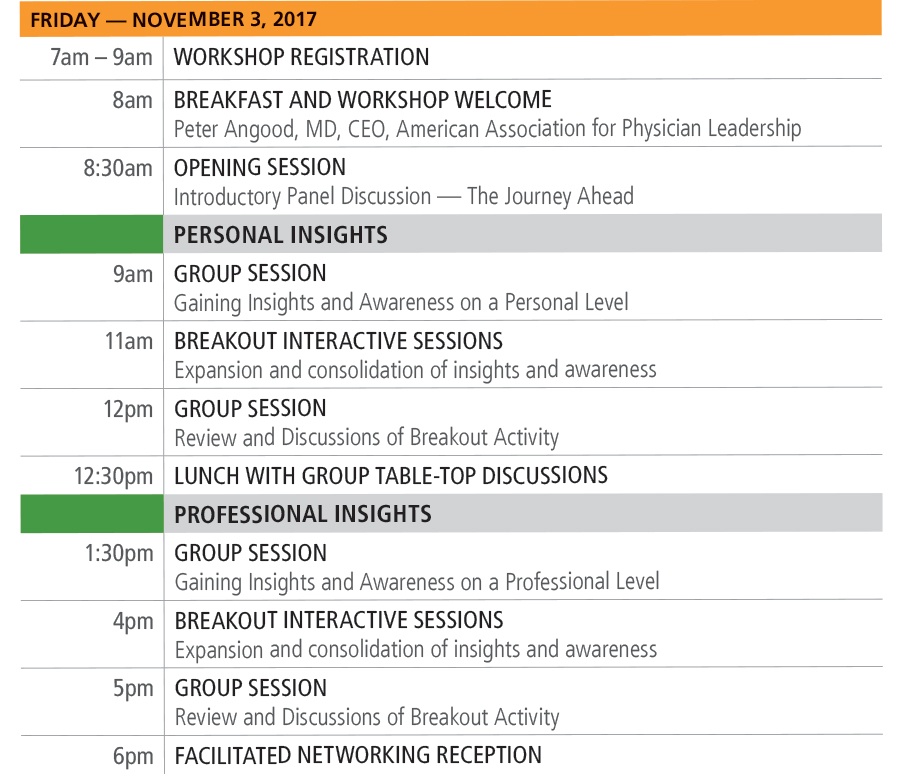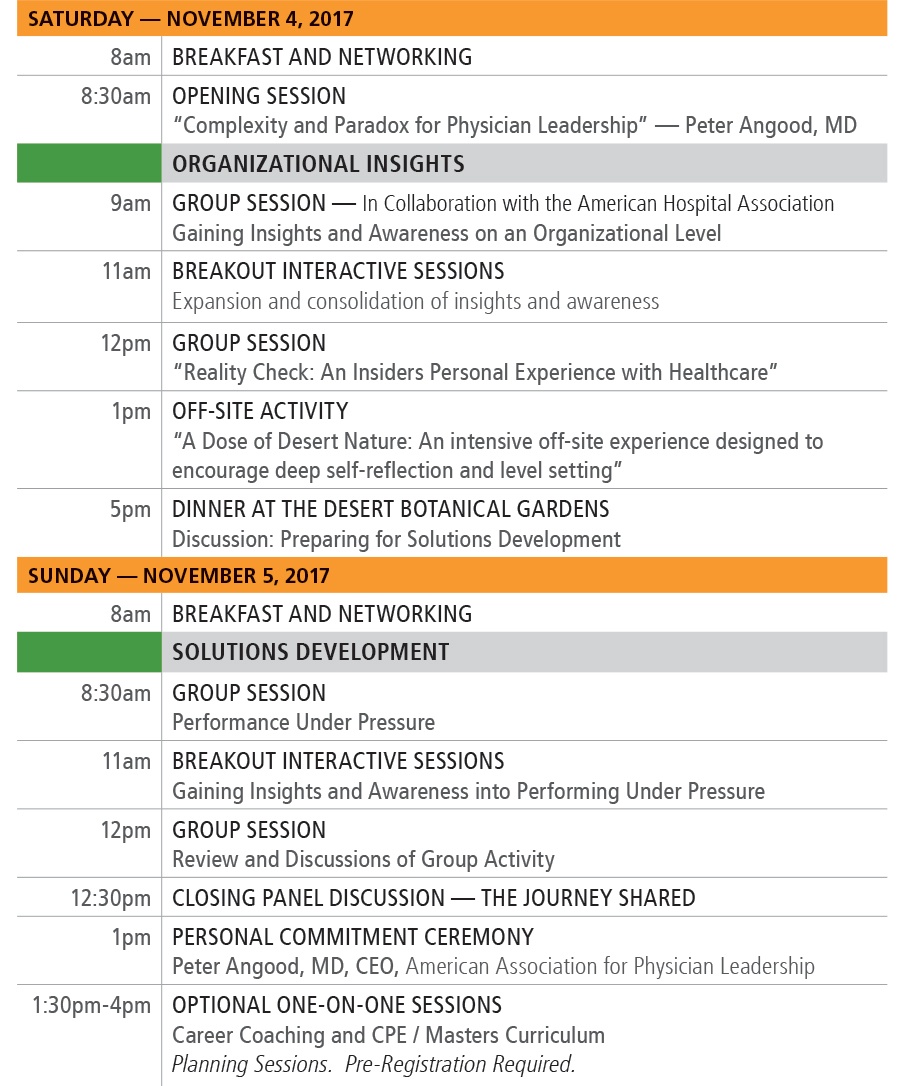 ONGOING ENGAGEMENT
Following the live event, you will be invited to engage in a variety follow up exercises and community building sessions, including:
a digital, peer-to-peer networking community
Coaching and mentorship from out expert staff
Exclusive and participatory webinars for event attendees
Lots of other high-quality educational content exclusive to Career Services members
Most importantly, we recognize that the continuation of our work with you as a course participant is absolutley essential to the future success and longevity of the lessons learned from your time with us in Scottsdale. Career Services will make every effort to bring the lessons full-circle for you, ensuring your lifelong opportunity to become or develop further as a physician leader.
We look forward to seeing you there!